After setting up CAT

Count Scheme and entering word counts of your translation job or translation quote, you will see result of calculation in Total CATCount panel, right below individual (XTranslated, Repetitions, 100%, 95-99%, 85-94%, 75-84%, 50-74%, No Match) CATCounts (equivalent word counts to be paid at full word rate).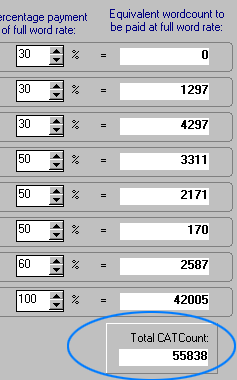 Now you can use this single number in your accounting program as correct plain equivalent of Computer-Assisted Translation Job, to be paid by your client at a full rate.

If you are using Translation Office 3000 or Projetex 2005 (accounting and project management products by Advanced International Translations), you have probably invoked CAT

Count from within them, and CAT

Count will be automatically entered in proper field of translation job or translation quote.
---
Apart from using CAT

Count number itself, you can copy to clipboard, export or print complete results of your count using Output menu.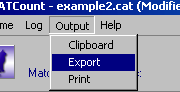 To run export of results click on Export command of Output menu.

Exporting Data dialog box appears: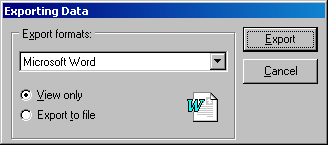 Select necessary export format in Export format drop-down list. You can export CAT

Count results into the following formats:


Microsoft Word (.DOC)


Hyper Text Markup Language (.HTML)


Microsoft Excel (.XLS)


Text (.TXT)


Rich Text (.RTF)


Comma Separated Text (.CSV)


Tab Separated Text (.CSV)

You can choose whether you want to View only CAT

Count results or Export to file.
If you select View Only option...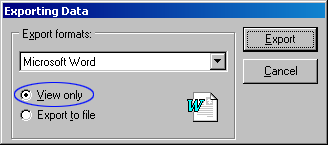 results will be written into temporary file and displayed immediately.
If you select Export to file option...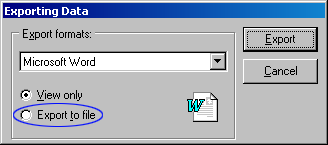 Save CAT

Count Results dialog box appears asking you to choose location and file name.
---

Clipboard command of output menu outputs CAT

Count results into clipboard in text format, print command prompts to select a printer and sends results to printer.